Not surprisingly, homes and houses are on my mind at the moment. I'm so pleased to be settled in this place where I should be staying put for the foreseeable future while I finish up my degree. That said, I've had many homes over the years; my family moved several times when I was growing up, I lived in three different houses in my college years, and this is my fifth Chicago apartment in six years. Obviously something about moving appeals to me. What can I say? There's just something thrilling about starting over, rearranging all your belongings, and turning a new space into a home.
Here are a few recent Etsy finds that pick up on the theme.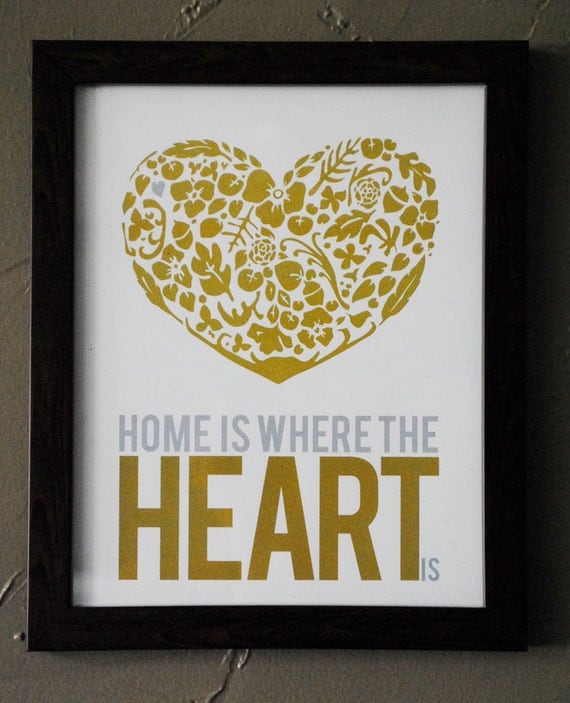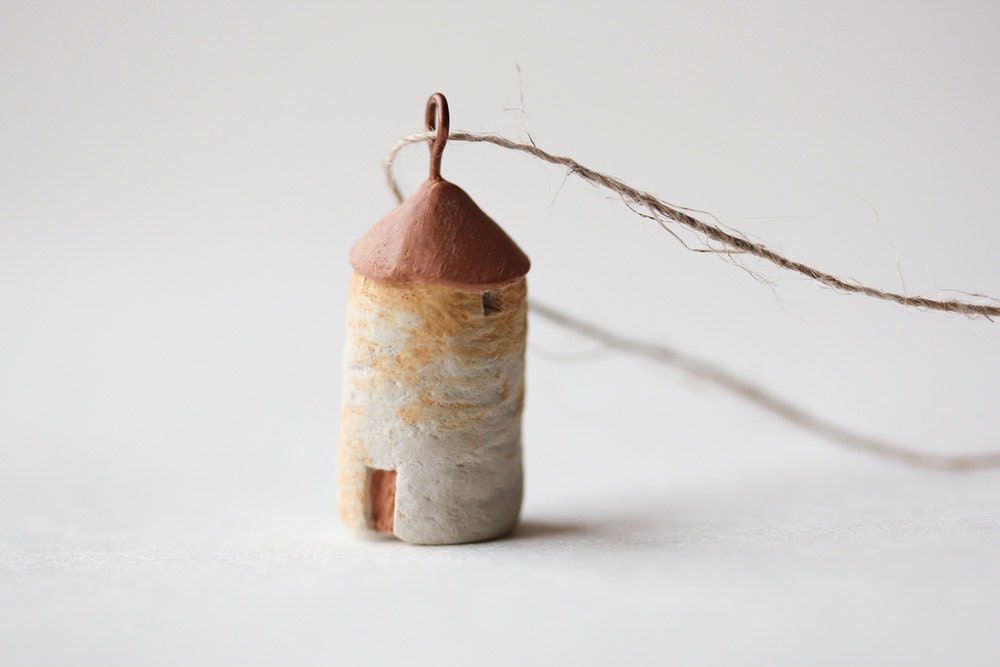 Home
print by
Arian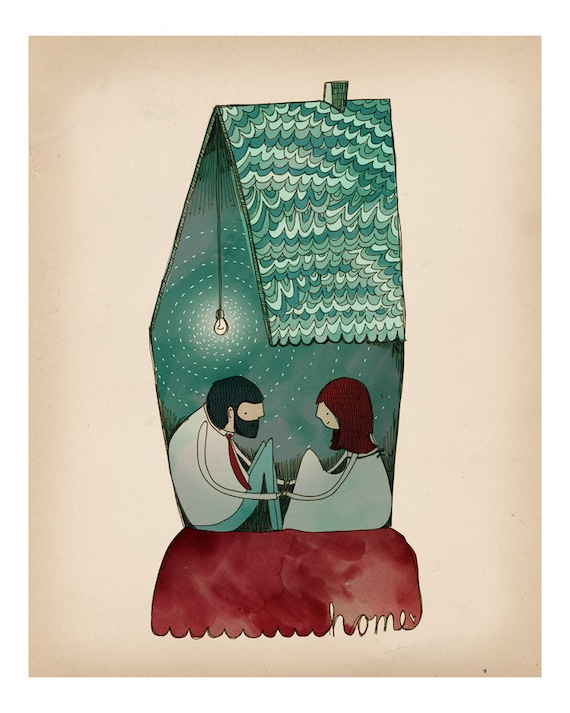 Home Sweet Home print
from
the wheatfield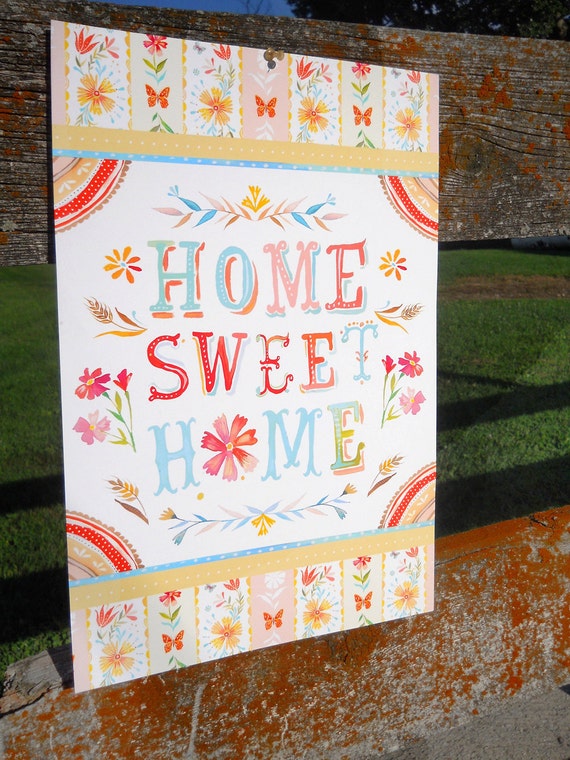 Home definition
throw pillow
from
Shann Spishak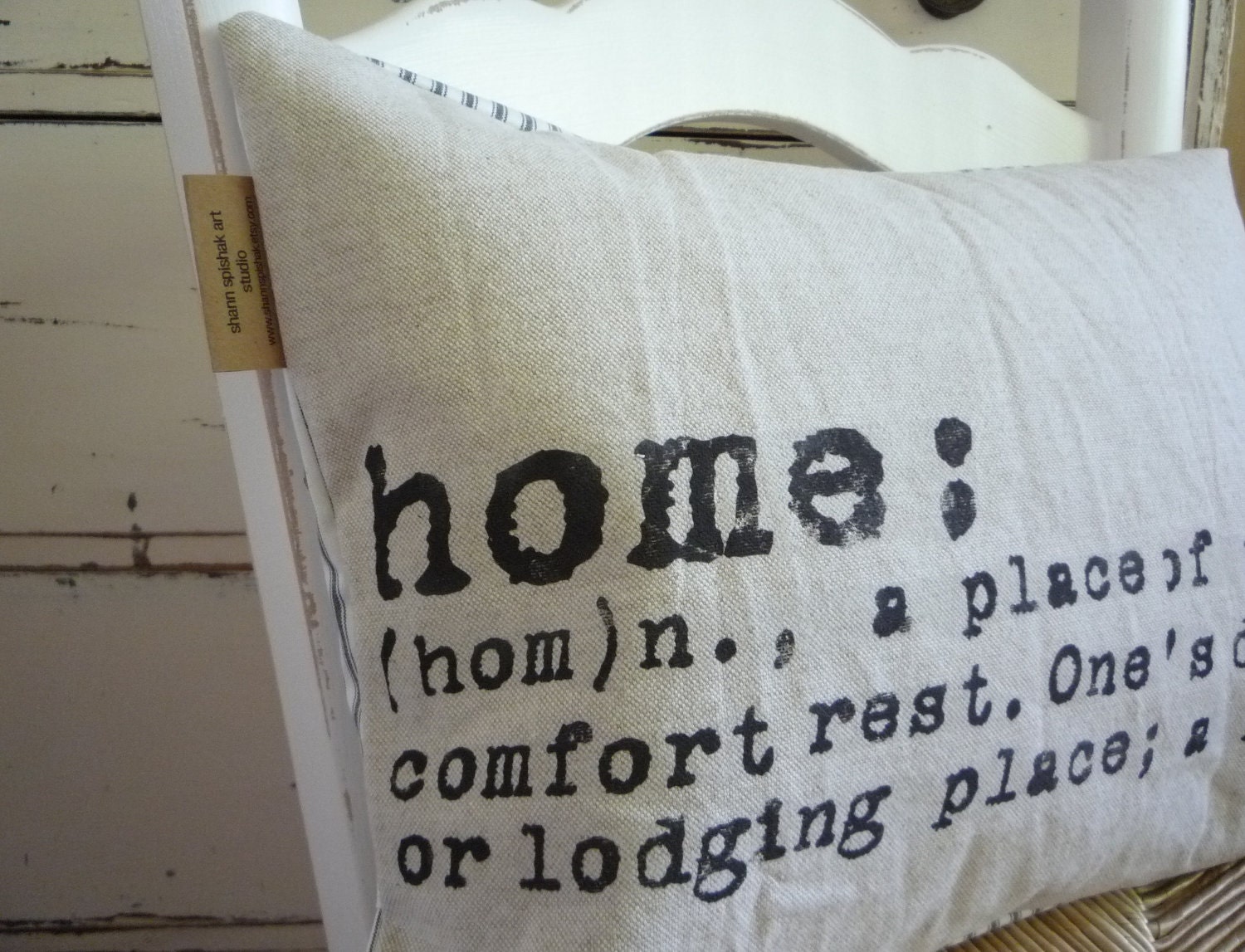 I am totally a homebody, and having my own space that is full of beautiful items makes my life feel peaceful. Home is the place where I like to relax, entertain friends, and do all my crafting projects (though the library table where I study and knit socks is starting to become a second home...). A space becomes home when my books are there, when the cat is curled up on the bed, when I've invited some of my favorite people over for dinner and drinks, and when projects in progress start to spread out on nearly every flat surface: armwarmers on the couch, a scarf on the desk, and a drop spindle on the bookshelf. I think the people factor is most important, though, which explains why even though my family has a new place in CA that I return to for vacations, it immediately feels like home, and why a college friend's apartment that I've never seen before can be home within 10 minutes of arrival.
What makes your house a home?