Here are a few favorite links to awesome holiday prep posts and crafty DIY tutorials from the past week. Enjoy!
*** The amazing Rachel at
Smile and Wave
is running a whole collection of holiday decorating, cooking, and planning posts featuring guest posts from some really neat ladies. This
tiny woodland terrarium
with sparkly snow is precious and makes me want to head to the craft store right now for supplies.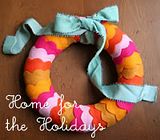 *** Kaelah hosted a guest post from Starry Eyed Charlie for this
DIY floral headband
, inspired by this image in Vogue. Seems like a really fun idea for a holiday party!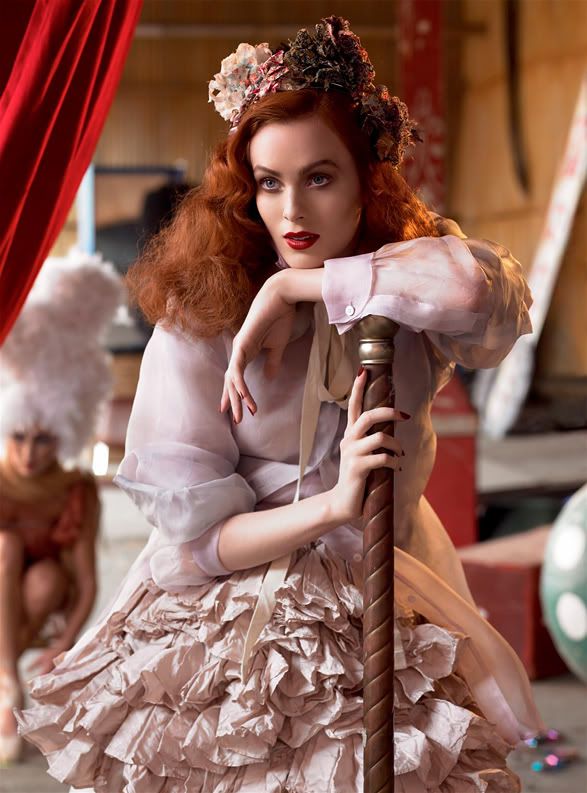 image from Vogue Italia
*** Head to the
Pleated Poppy
for DIY
yarn ball wreath
that knocks my socks off! I love the simple ingredients that went into such a bright and wonderful finished object.
*** Emily at The Anderson Crew shares a DIY project for a
folding travel frame
by Amy (of
Buggie and Jelly Bean
). It's billed as a gift for husbands/fathers, but I think it would be super cute for anyone who wants to keep photos of loved ones or pets close by.
image from the DIY post (linked above)
*** A very practical guide for
how to prepare your house
if you will be traveling out of town for the holidays can be found at
Yes and Yes
. Great ideas for keeping the house safe and making it a great place to come back to!
*** I am also currently LOVING Elsie's
Blog Love e-course
. I feel like I can't say enough good things about this course. Her tips are like a giant encyclopedia of fabulous new ideas, just waiting to be personalized for everyone's unique writing style and adapted to a variety of creative pursuits. After working through just a few of the sessions so far, I am more excited than ever about blogging and creating a space that readers can enjoy and be inspired by. She suggests concentrating on adding or improving all sorts of things I had never even considered, and my whole concept of what a blog is and can be has just been expanded. My little ideas notebook is getting full! There's still plenty of time to sign up and get access to the course, so
click over
if you're looking for inspiration and guidance from a blogging pro.
My next DIY project tutorial is coming up next week, so I hope you'll stop by to check it out :) Have a wonderful, creative weekend!